Hey Y'all,, So I know it has been a little while since my last post and well,,, I have been super busy getting some great new products made AND more remodeling done.! YAY.!!
I have completed the remodel of our hallway area upstairs and as promised here is a little 'tutorial' on how I created the checkerboard pattern on my floor..
First I tore up the snap down laminate flooring to expose the original 1900 wood floors.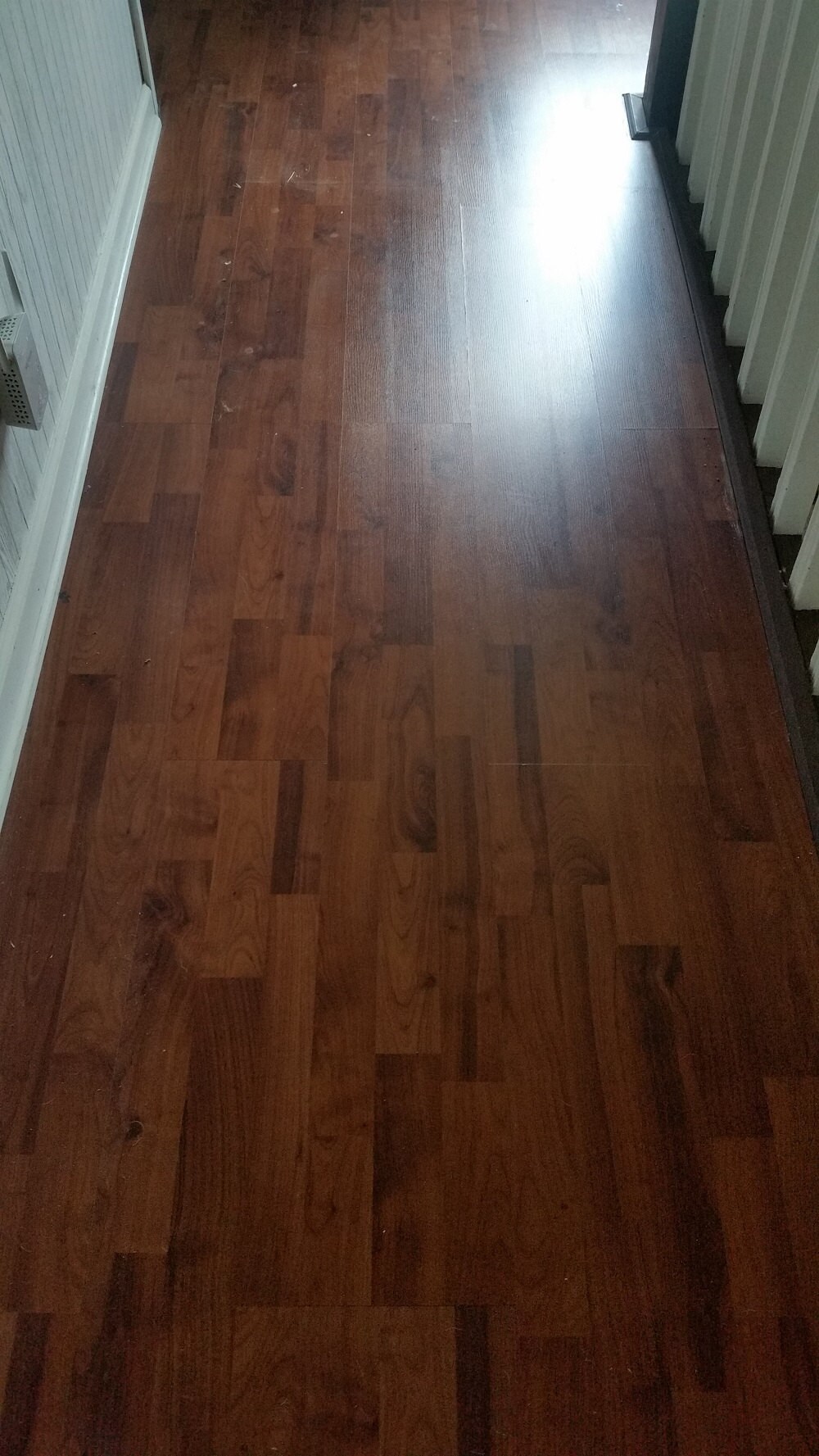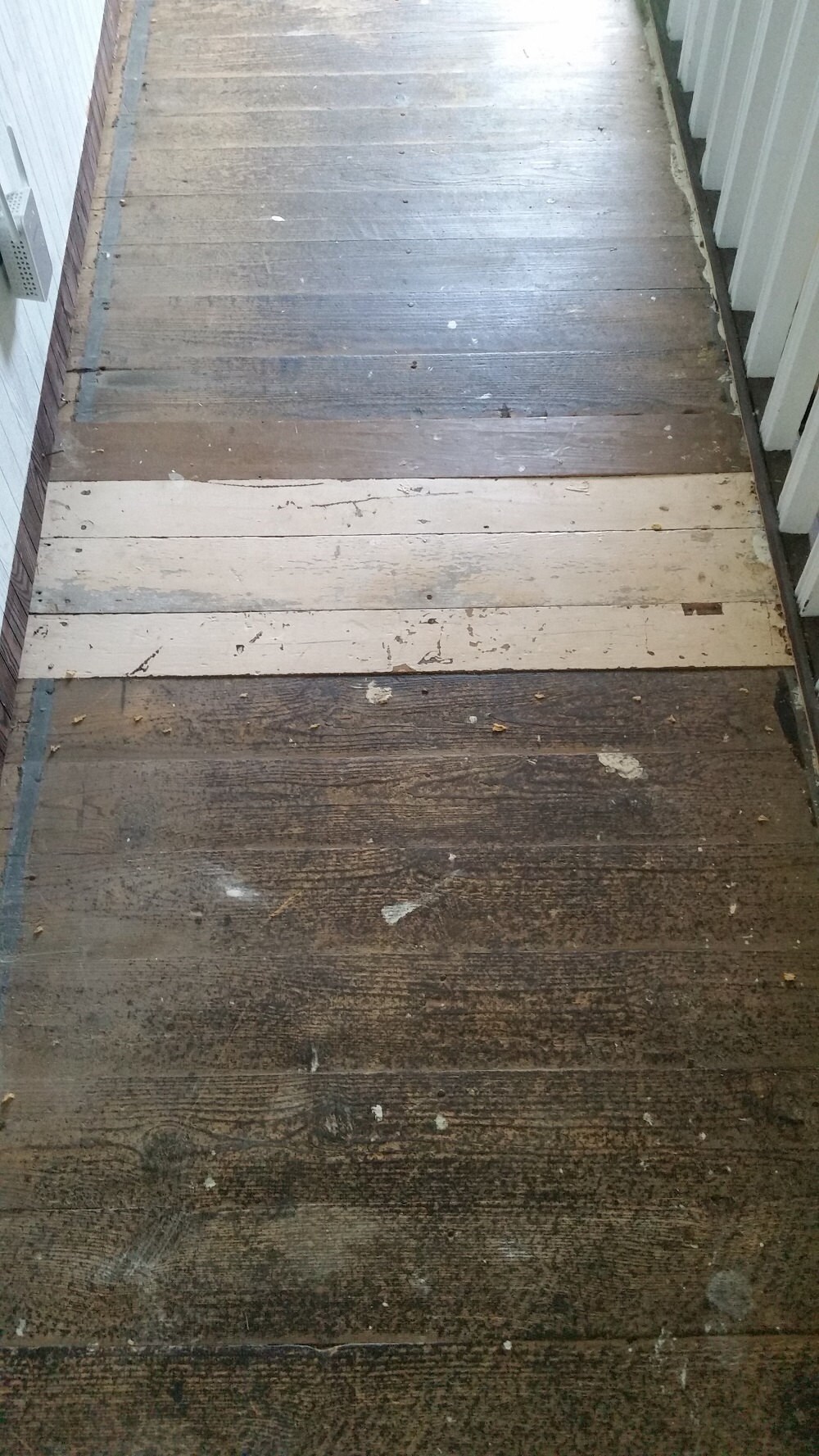 After cleaning up the wood floors I put down my base coat of paint. I like to use Annie Sloan paint on my floors it dries the quickest and is the most durable paint that does not require a sealant. 
I used Annie Sloan Paris Grey as my base coat.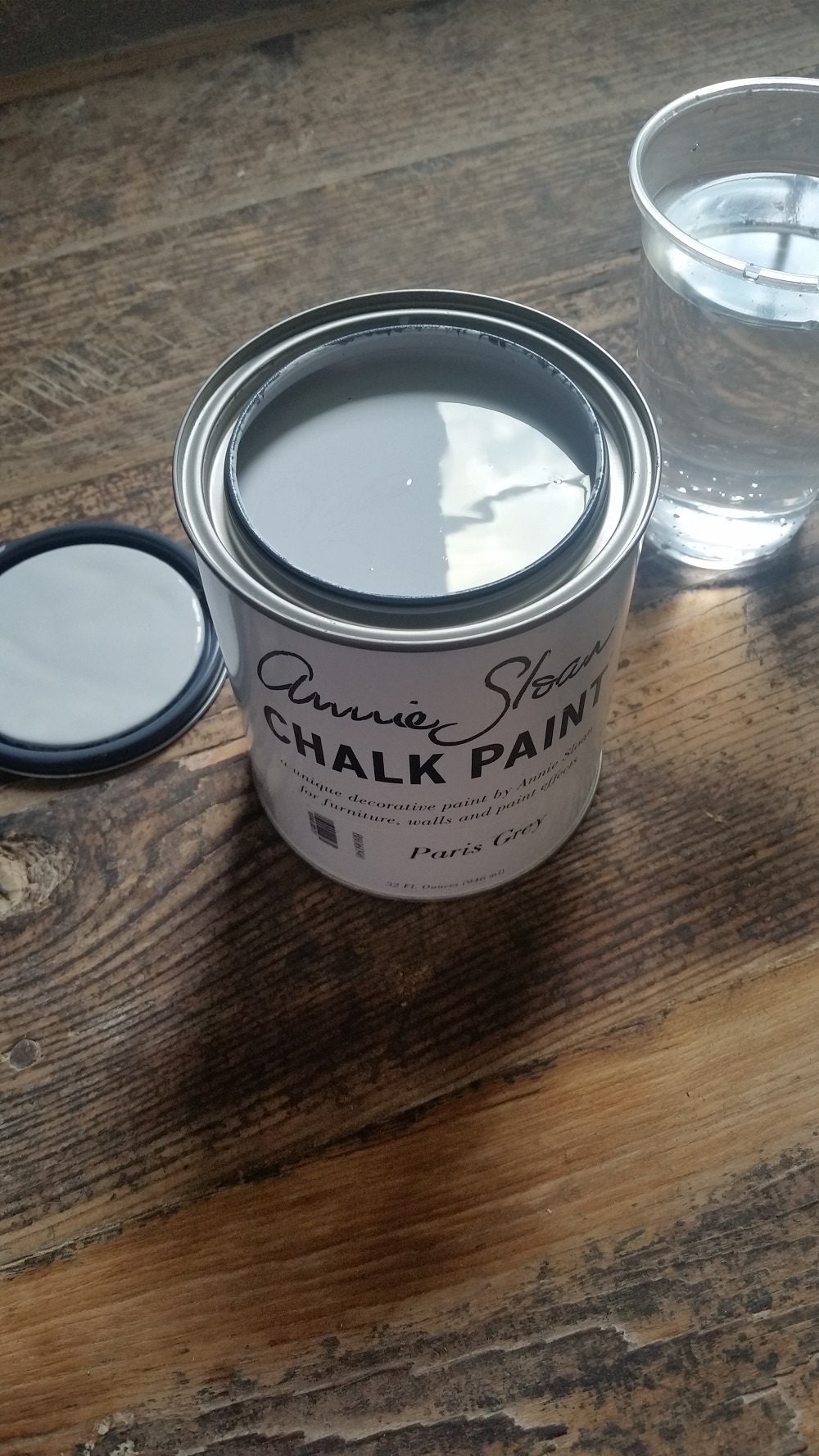 Annie Sloan paint is a thick paint and I like to water mine paint down so it goes farther and is easier to apply. I like to water mine down so it has the consistancy of latex paint.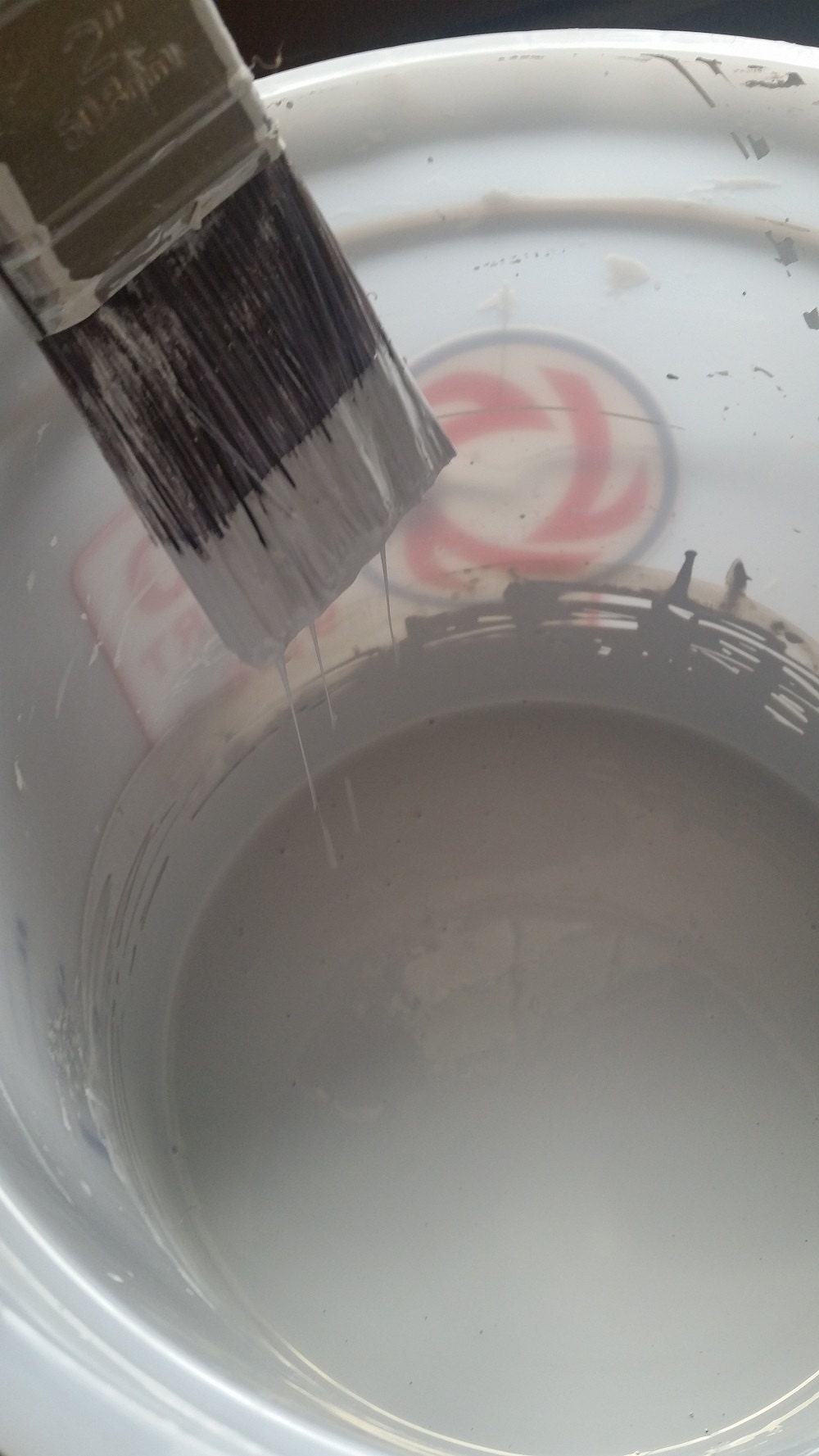 Now, I put down just one coat of paint, that is how amazing this paint is.!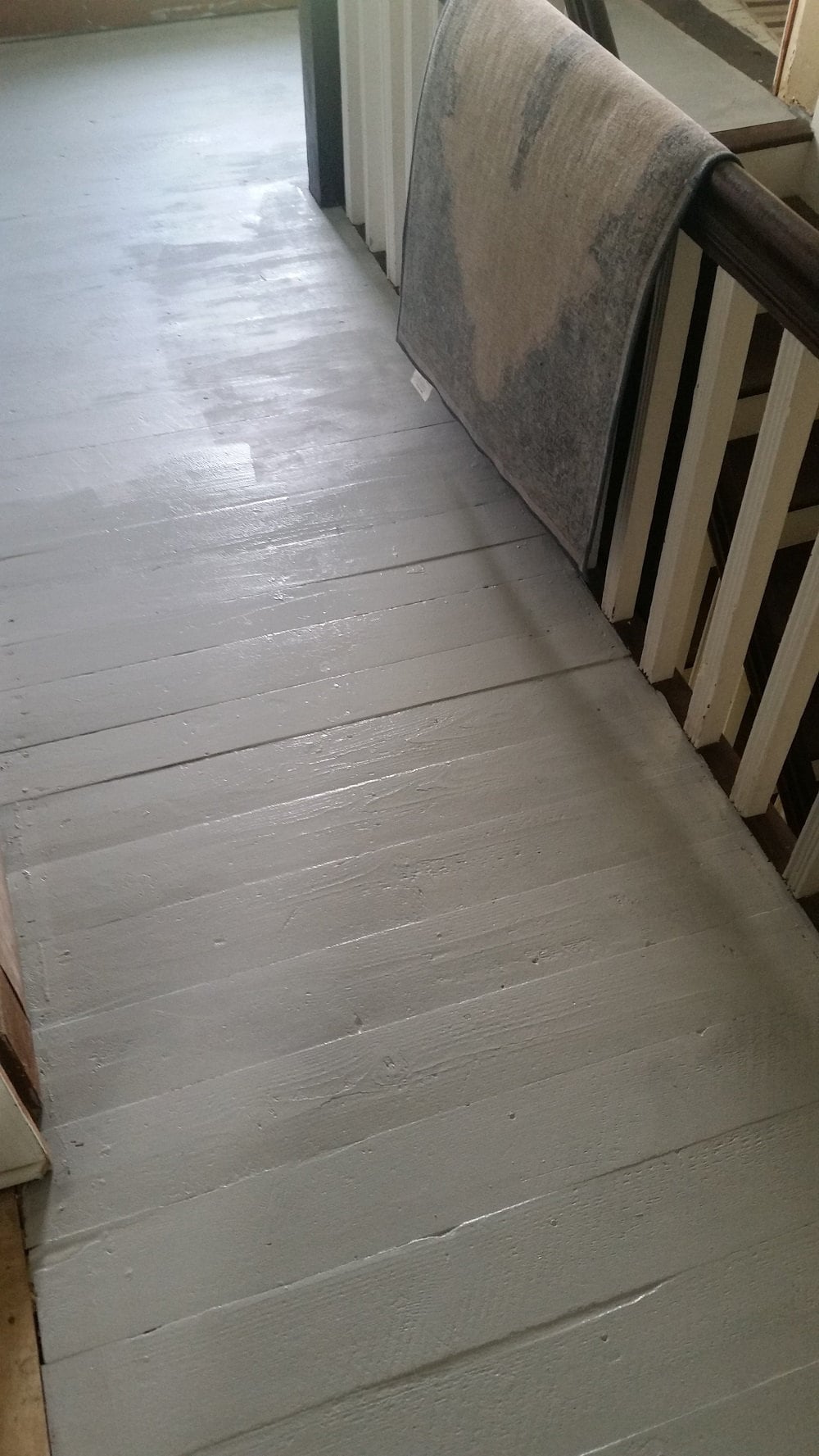 I typically wait about 1 hour before walking on the paint, but it will be dry to the touch within 20-30 minutes. 
Now, we get to tape off the boarder. This is a step that is completely optional I personally liked the look of the boarder, but you do not have to do the boarder.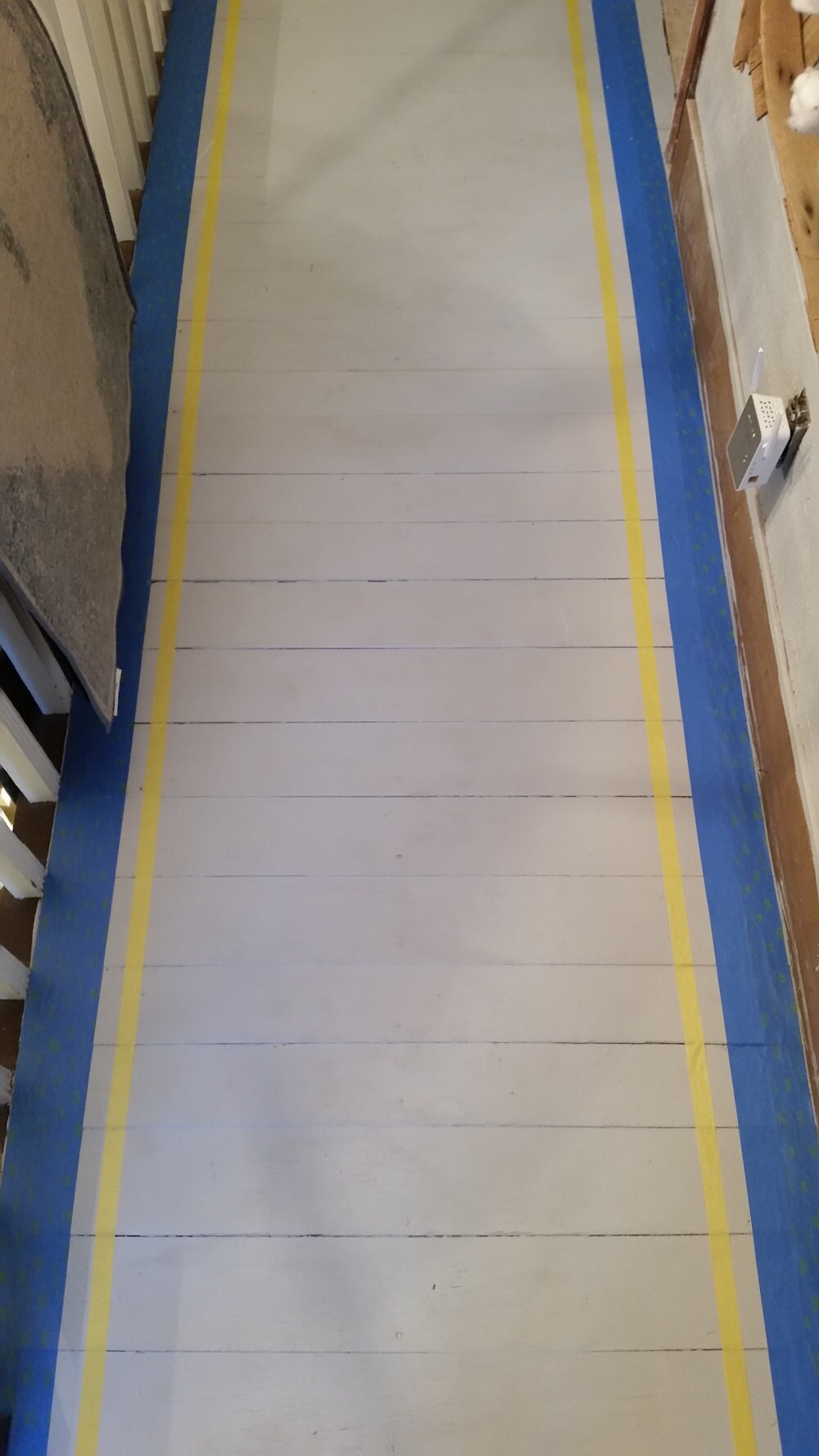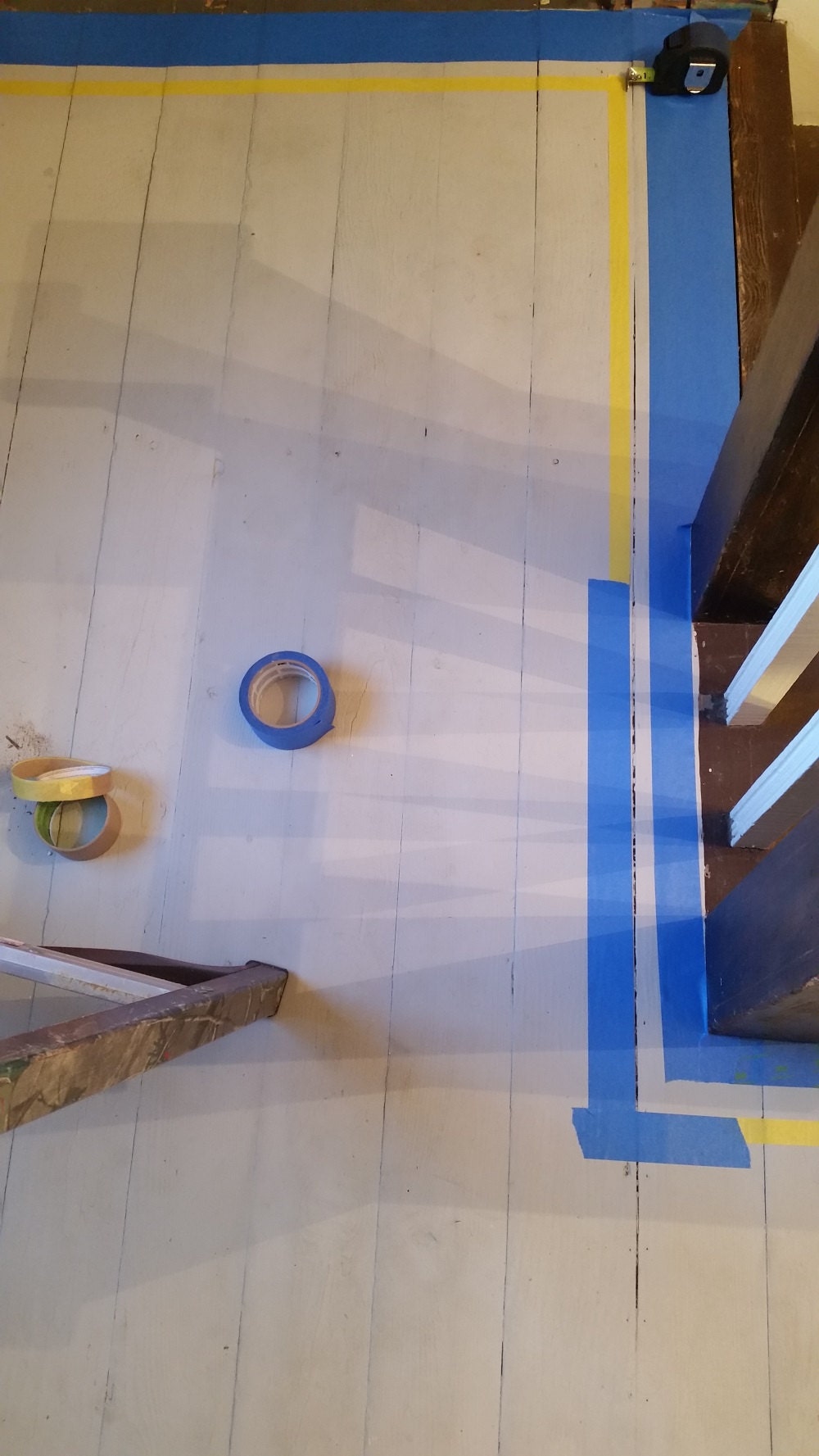 First, I laid down 4" wide masking tape along the outside then I measured out a 1" space and laid down 1" tape. You can also use 4" tape along the inside as well, I had a 'blonde' moment thinking for some reason I had to use thinner tape along the inside then later realized the size did not matter. You can make your boarder wider if desried, I made mine 1" wide you can adjust yours to the size you like best.
Then I used Annie Sloan Pure White paint to paint on the boarder.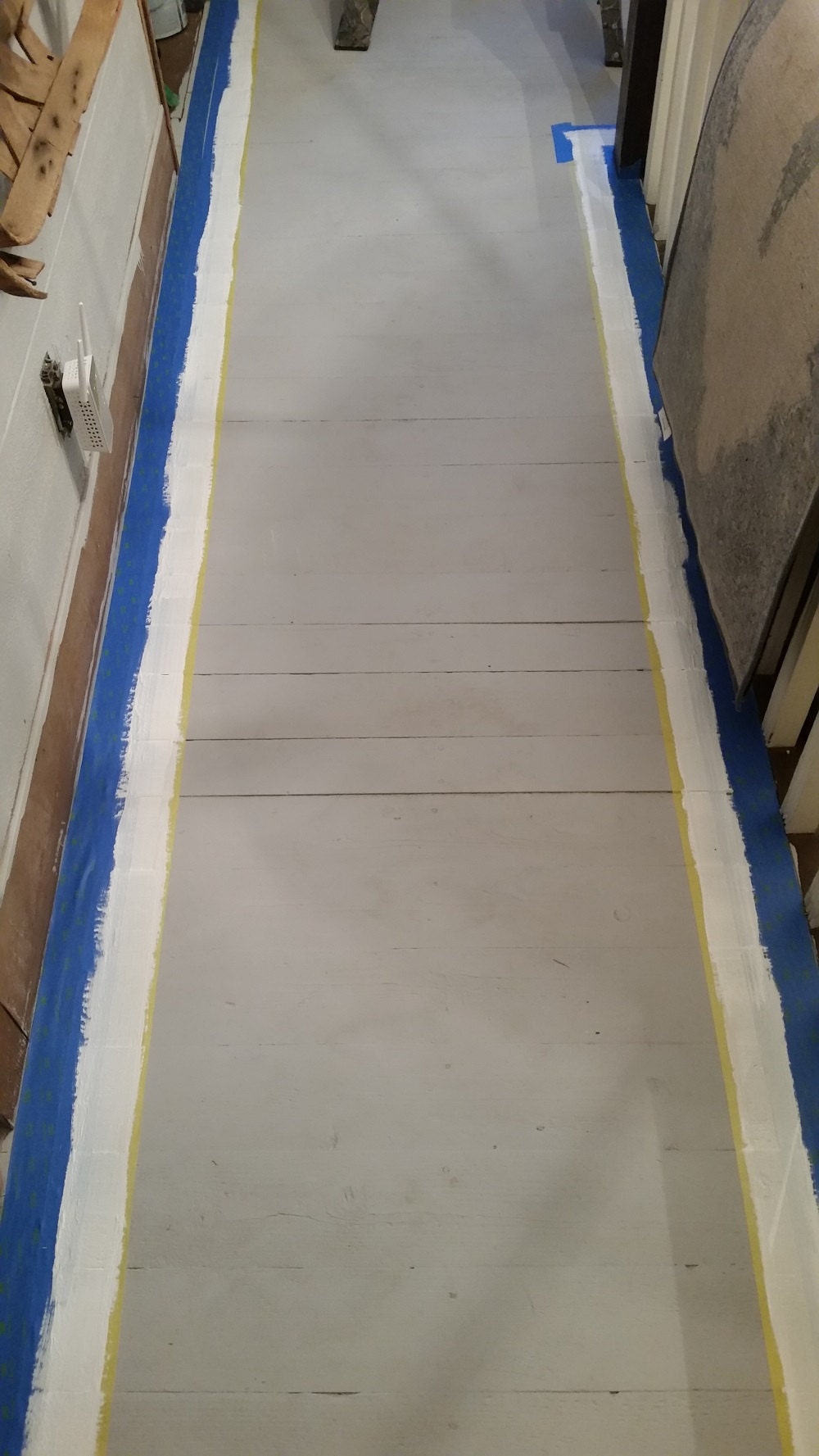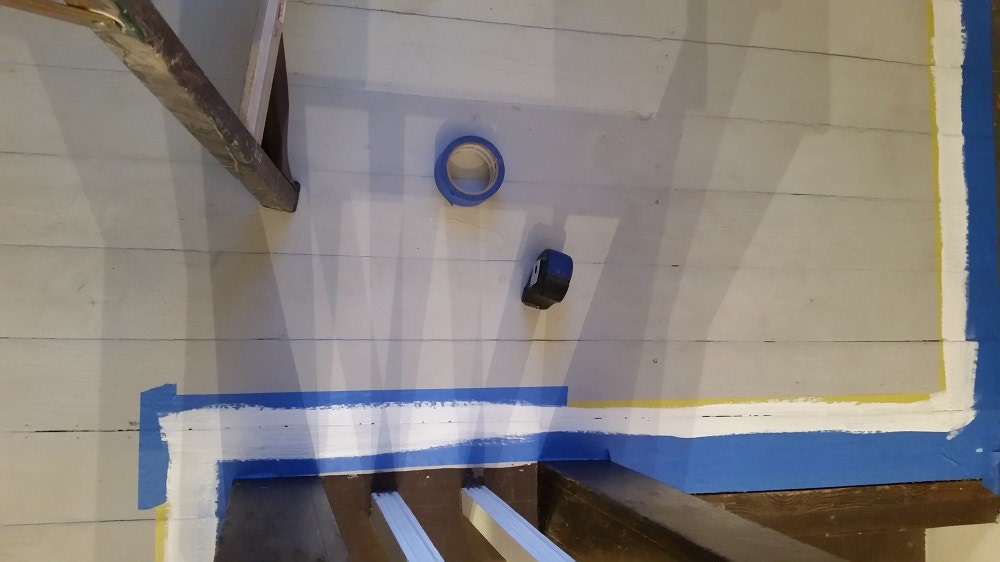 Once the paint is dry you can remove the tape to reveal your new amazing boarder.!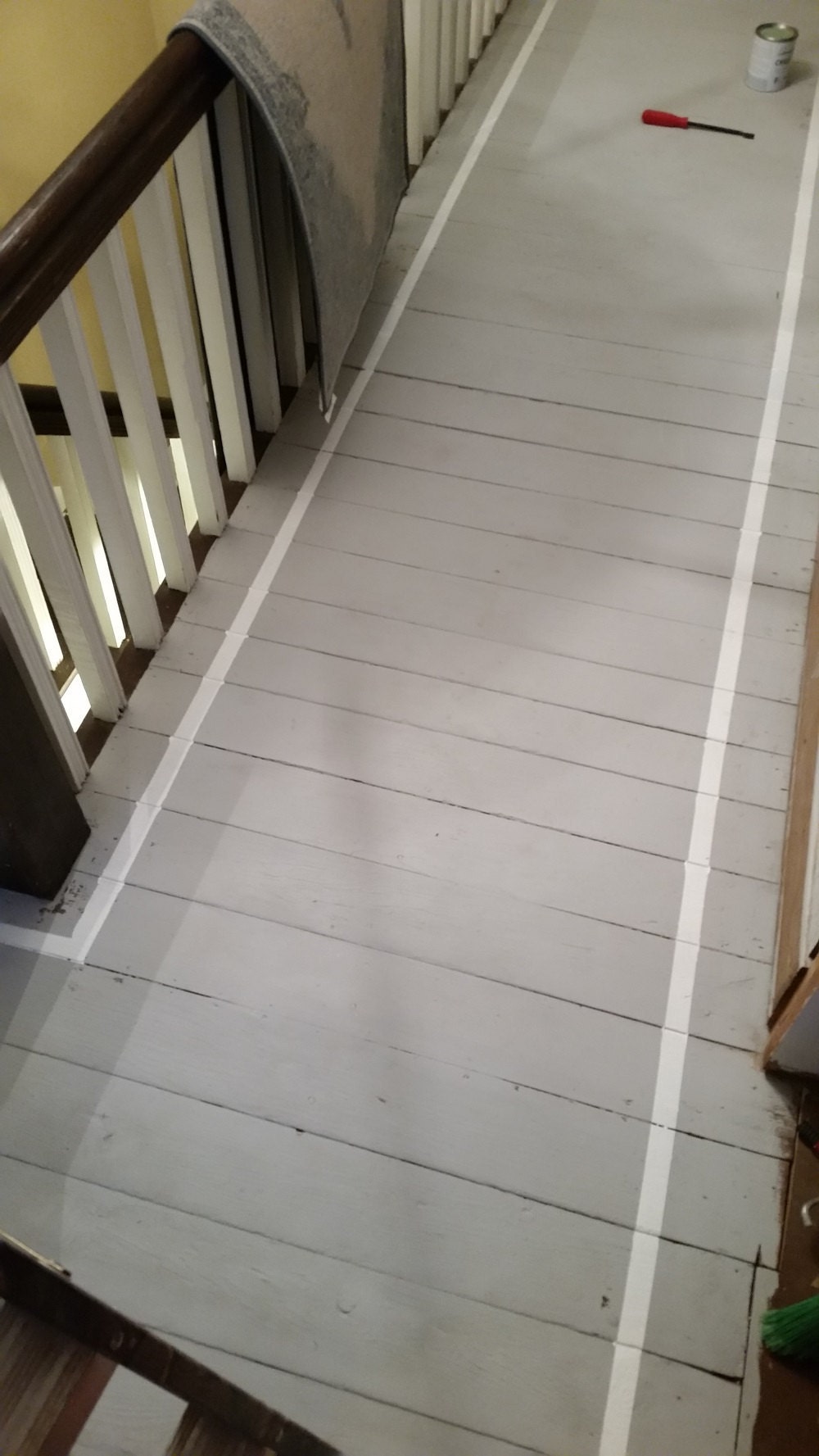 Now comes the FUN part drawing on the squares and handpainting them in..!! YAY.!!! 
You will need a template, I cut a 11.5" x 11.5" peice of wood using our laser (if you need a template just send us a message) As I traced each square I would write a 'w' on each square I was painting white which made it easier for me to know exactly which squares where getting painted.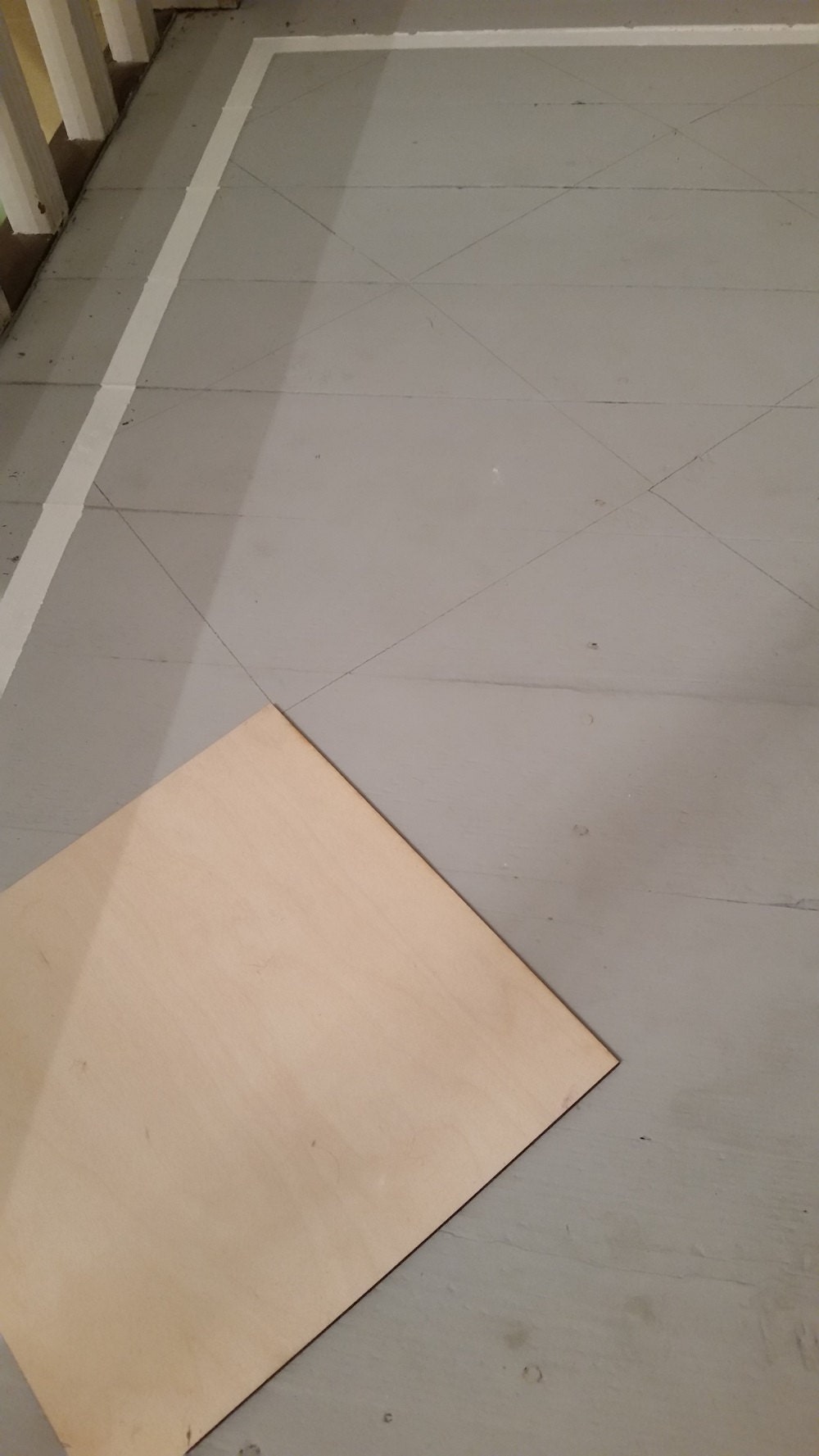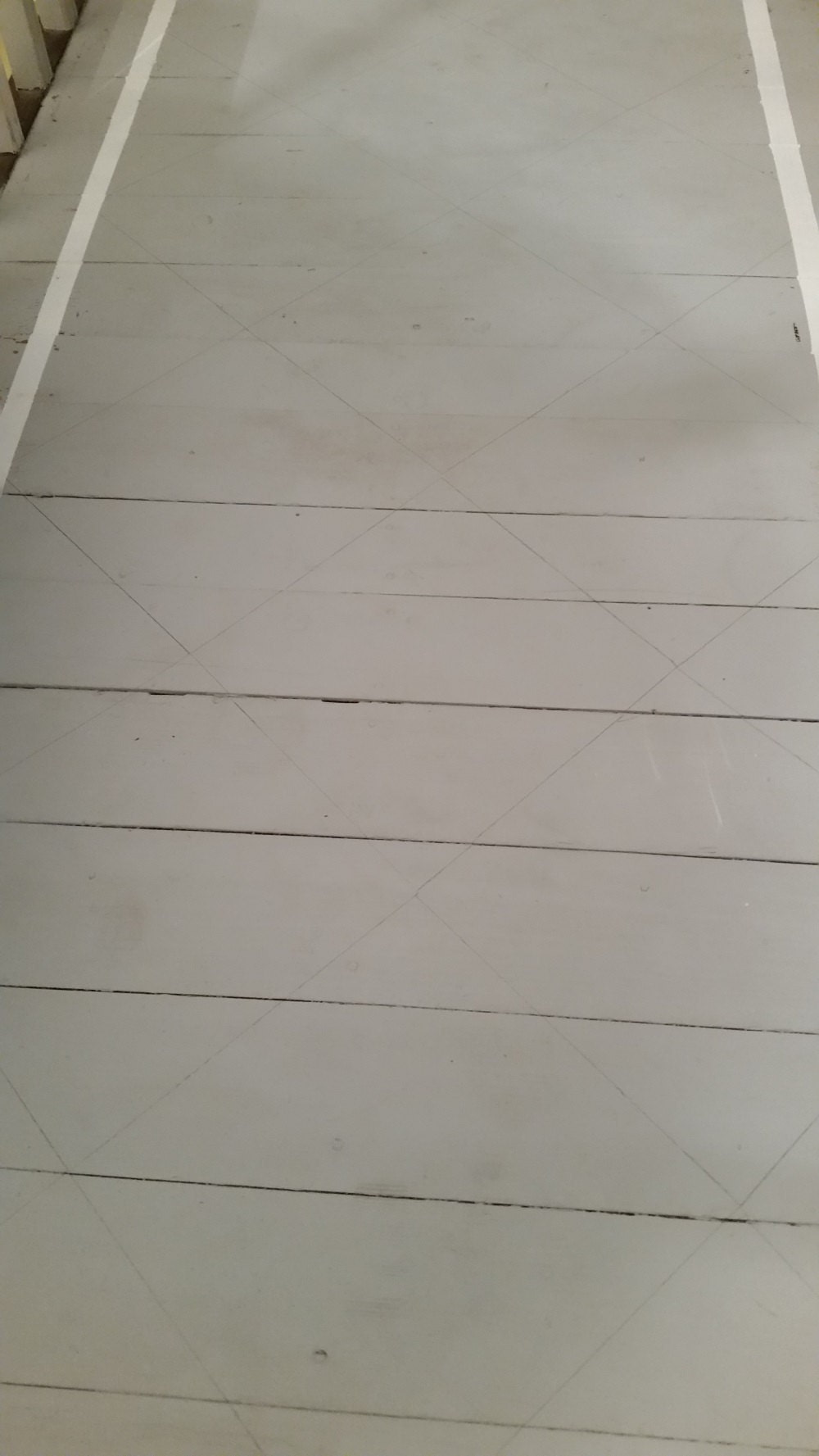 Okay, now comes the let me be brutally honest about this project moment.. LoL.. SO,, while this was not the hardest task I have ever taken on it was pretty tedious and I am not a good person when it comes to drawn out tedious jobs. I am the kinda gal that wants to just get the job done already.! With that said, if handpainting a bunch of squares on your floor is no problem for you then you won't mind this job at all, if you're like me your knees and back with be aching :-) While I do love the end result and if I had to make the choice again I would do this floor again in this same area, I however would not do an area much larger then this one (me personally). 
I chose to sand my floor to give it weathered look and to help hide little imperfections and I love the way it turned out.!
If you have been getting the itch to try out the checkerboard pattern on your floor I would say go for it.! Start with a smaller area for your first time you don't want to overwhelm yourself with a project like this, but I am certain you will love the outcome.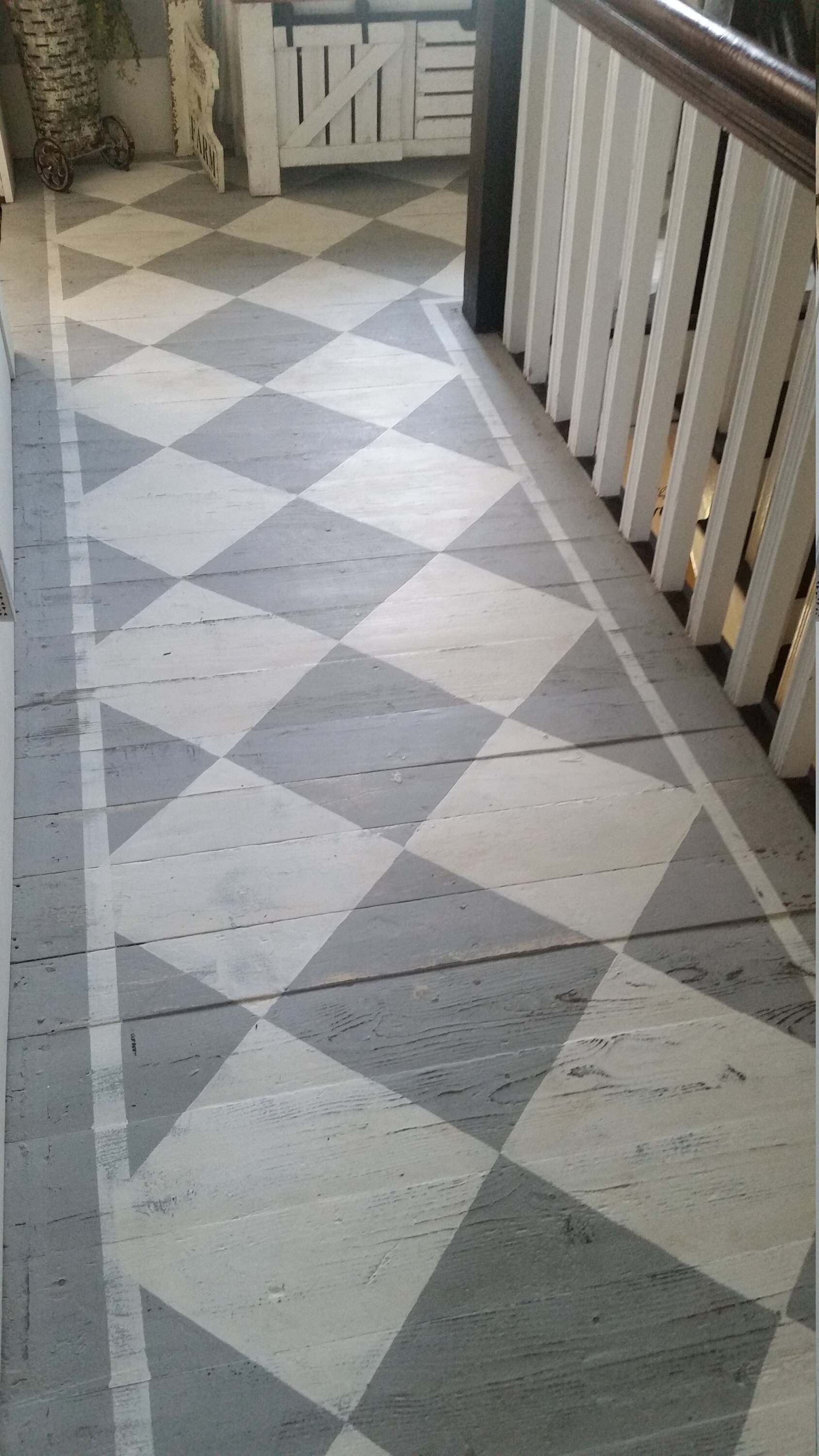 Up Next, the hallway reveal.! Stay Tuned...