And here it is, the upstairs Hallway remodel of our 1900 Farmhouse.
I am just going to hit you with the before and after photos and talk a bit about what we did below.
Here we go.!
BEFORE: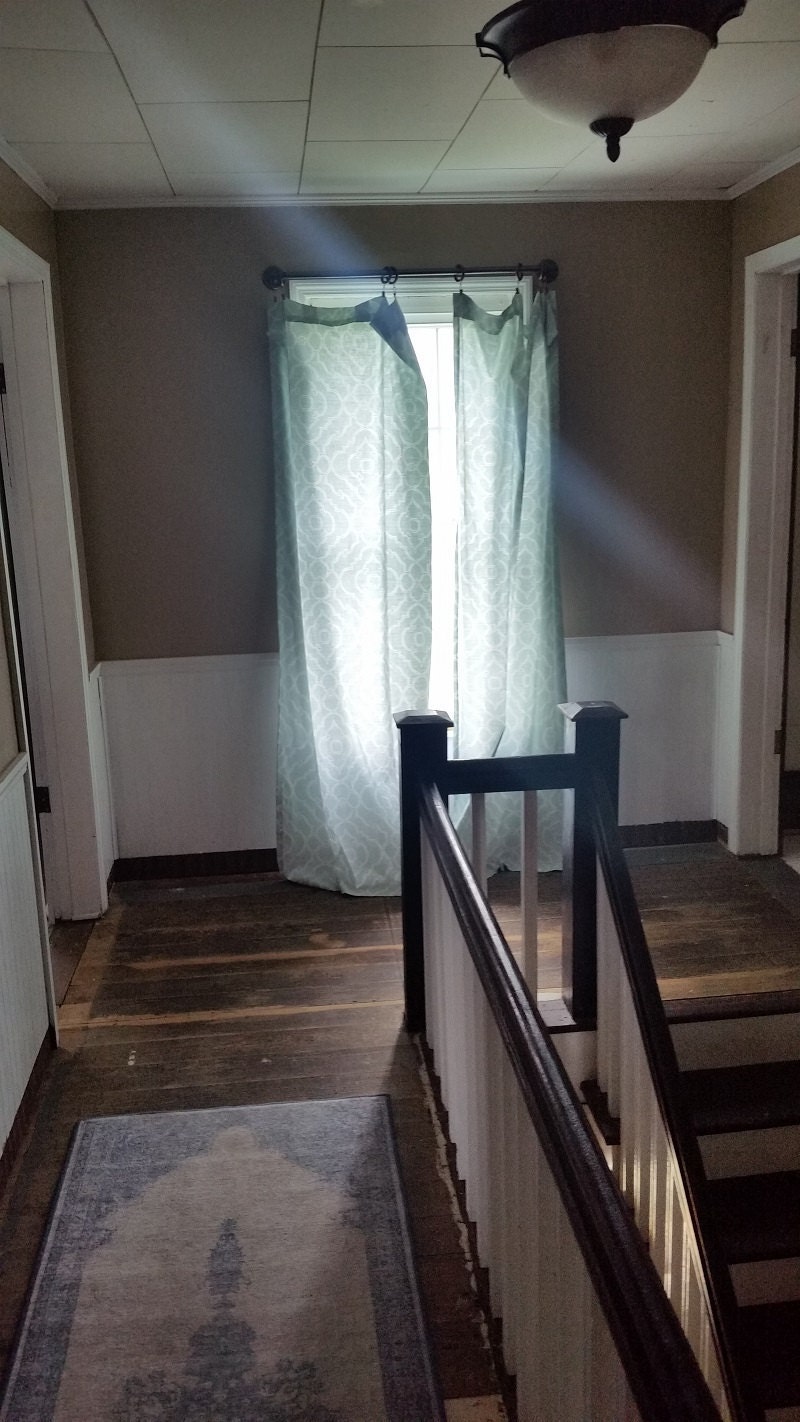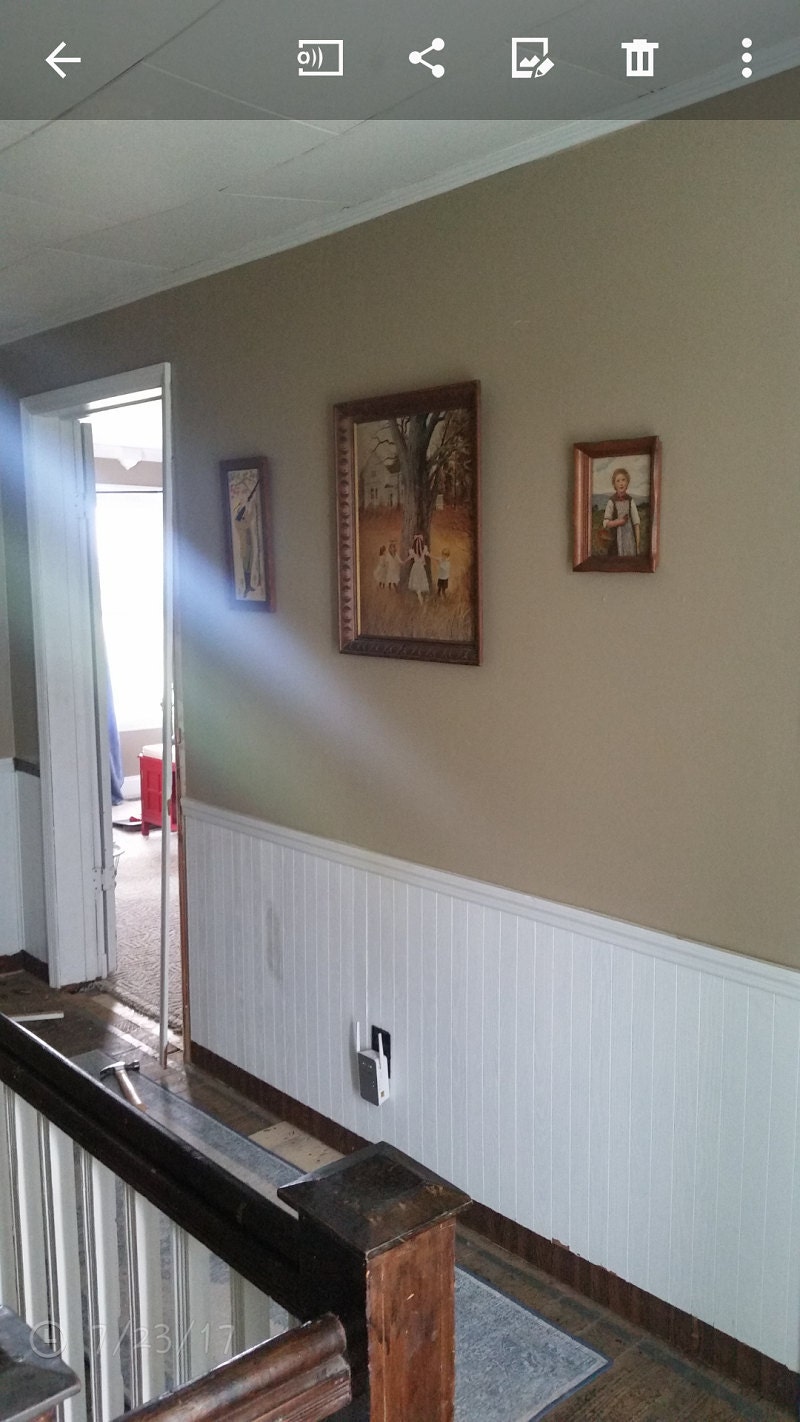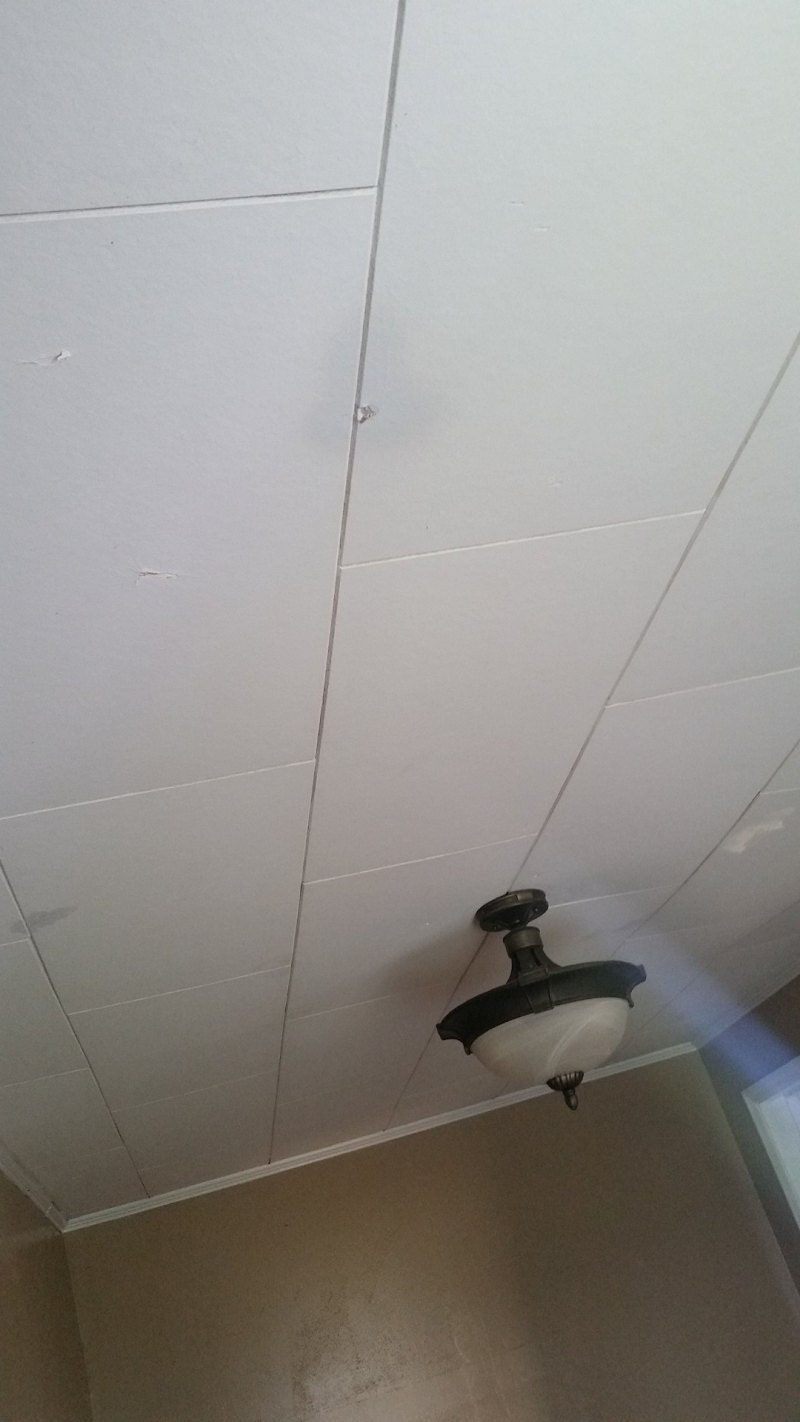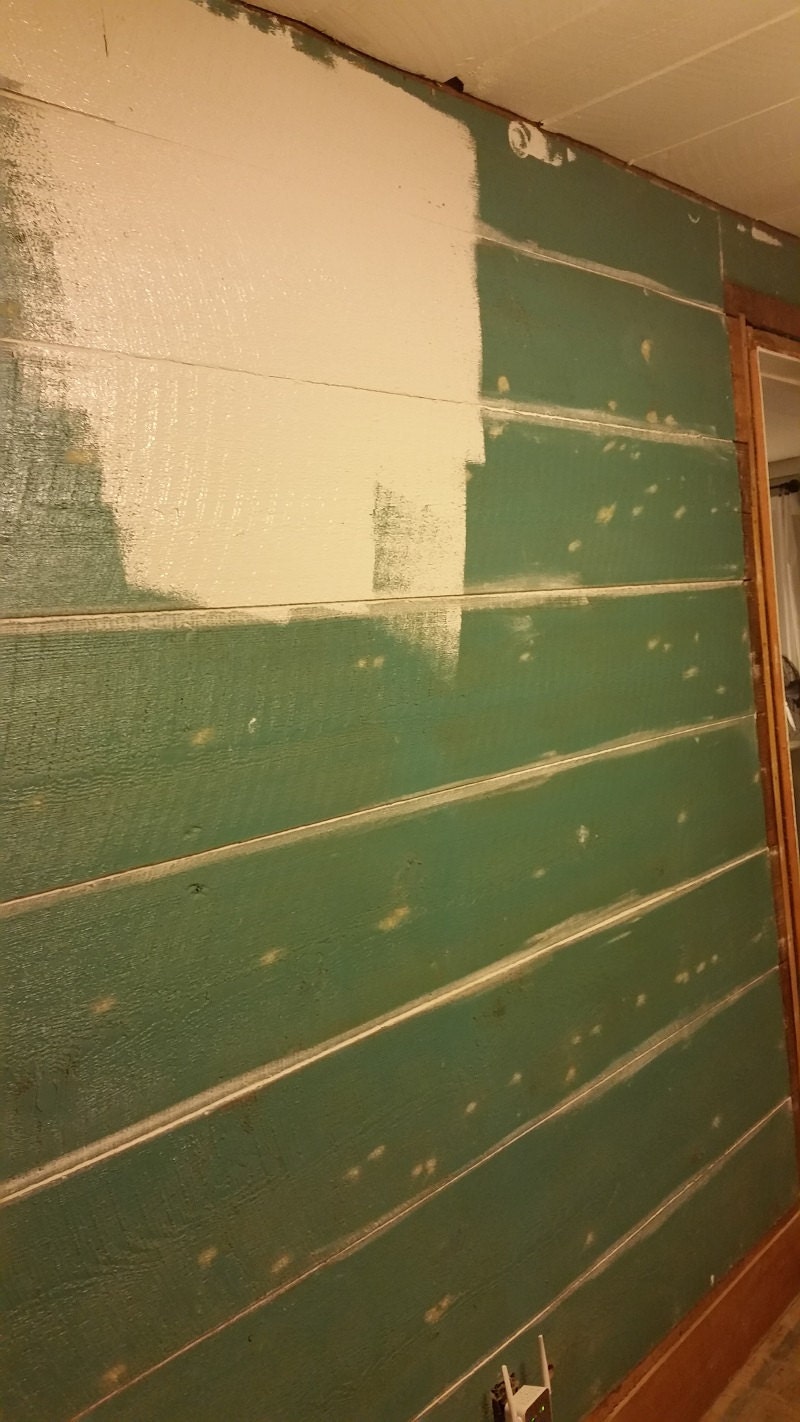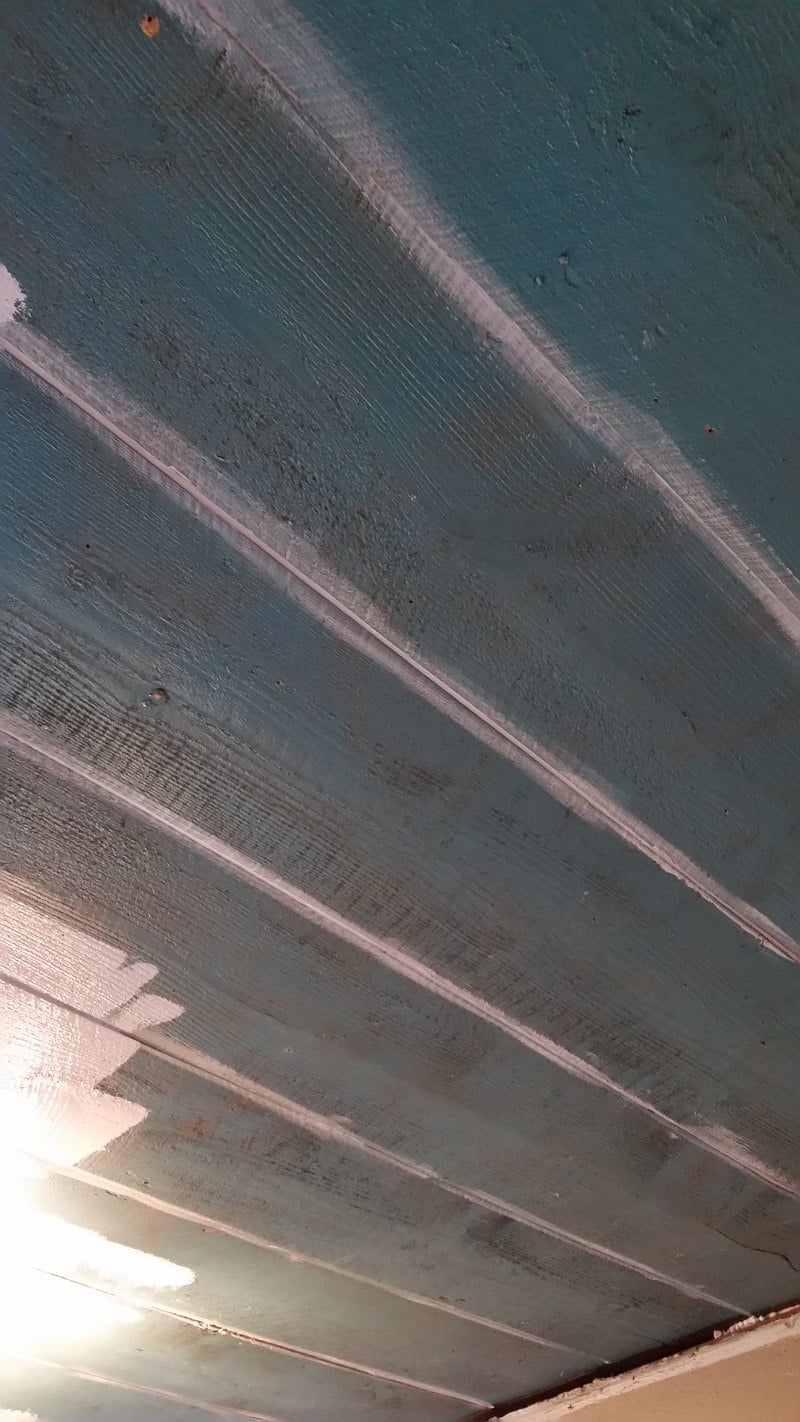 AFTER: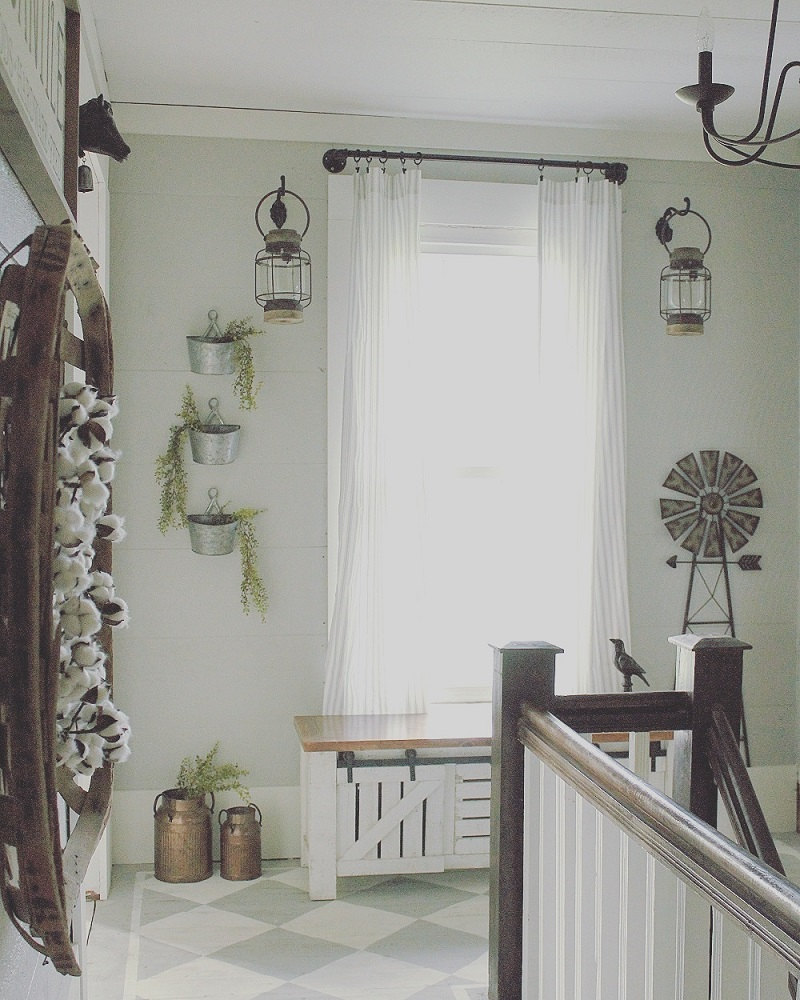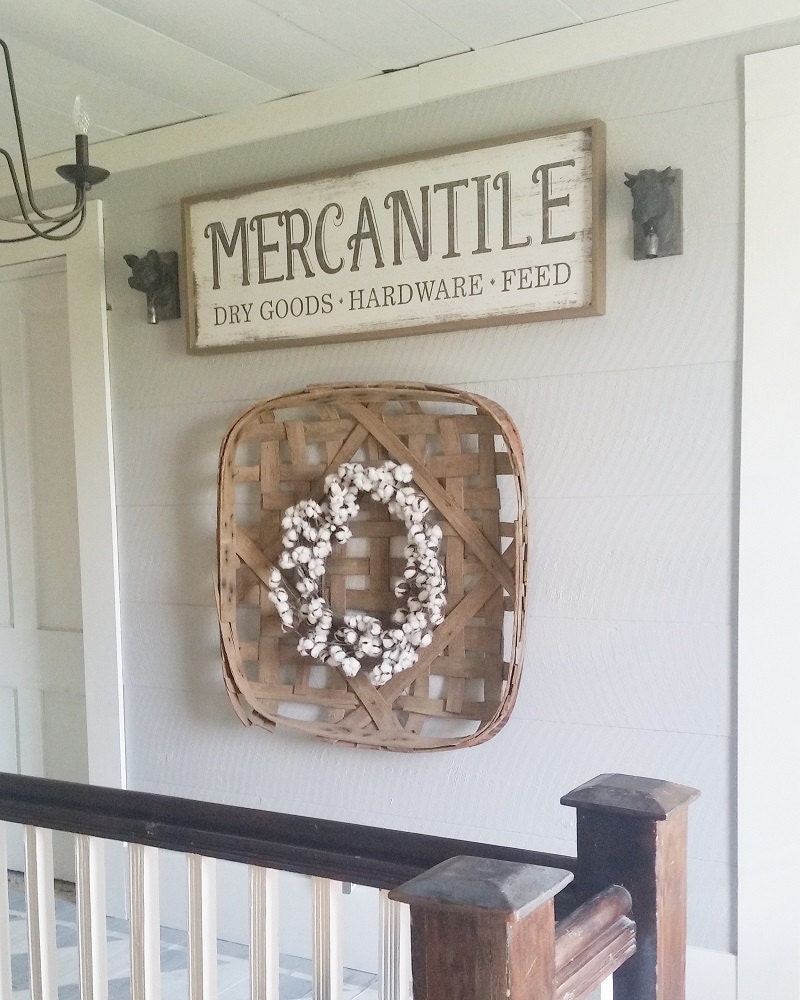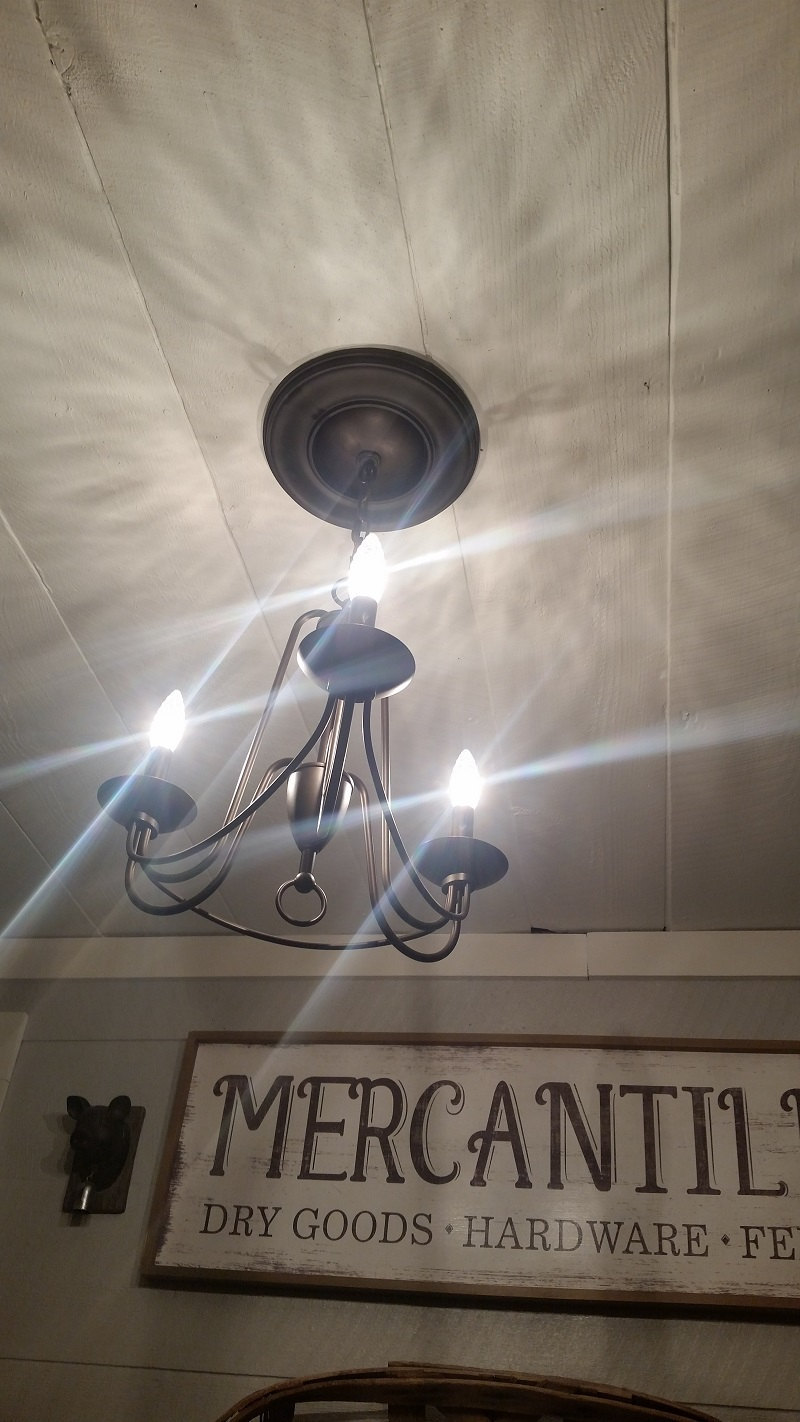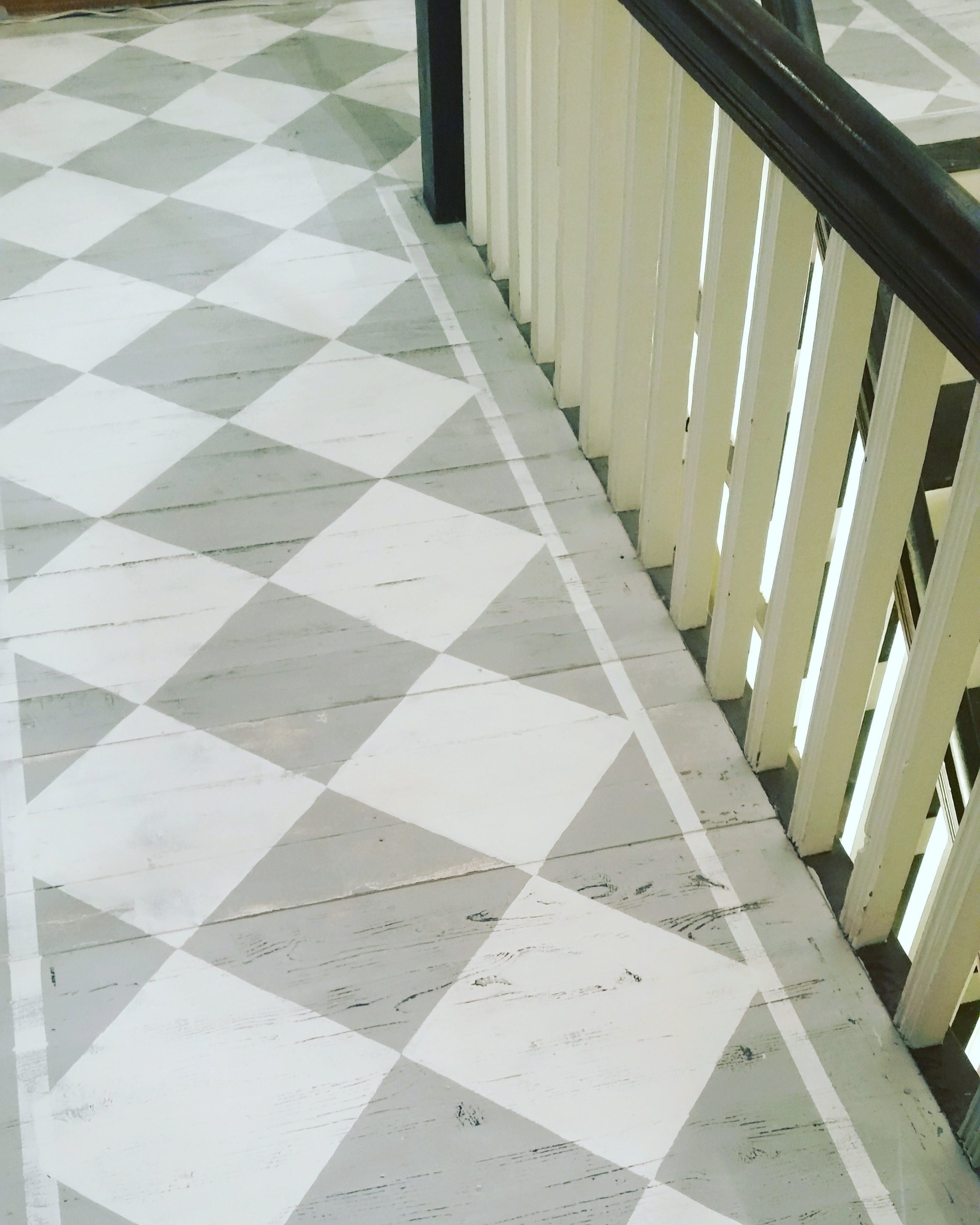 I had a lot of fun renovating this little area of our home.!
Our remodels (so far) have all been fairly simple I am not doing anything amazing within each room even though the before and after photos may see that way :-) My goal is to bring the home back to original as much as possible.
In this area I first tore off the sheetrock exposing the original shiplap walls, the same with the ceiling. Tore up the laminate flooring exposing the original wood floors. Then I caulked the cracks between the shiplap boards and I painted the walls and ceilings as well as the floor after that laid new wood trim and that was it.! The rest is decorating the walls.. 
Where to shop:
Walls: French Lien Gray by Sherwin Williams
Bench: Kirklands
Lanterns: Hobby Lobby
Windmill: Hobby Lobby
Zinc Pots: Hobby Lobby
Copper Pots: Hobby Lobby
Curtains: Etsy
Mercantile Sign: Kirklands
Cow & Pig Head Plaque: Kirklands
Chandelier: Lowes
Cotton Wreath: Hobby Lobby
Floor Paint: Pure White & Paris Grey Annie Sloan paint
I also wrote a tutorial on my blog on how I created the checkerboard pattern on my floor. 
Comment with any questions.!