I am so excited to announce (and share) that we are done with room #2 of Three in the renovation of our 1900 Farmhouse.!
So, let's get right to it.!
Here is the lovely before photo of the room. Featuring a not so professional  sheetrock job, brown paneling and DARK paint colors which made the room feel so small.. Needless to say, the room was in much need of a good updating.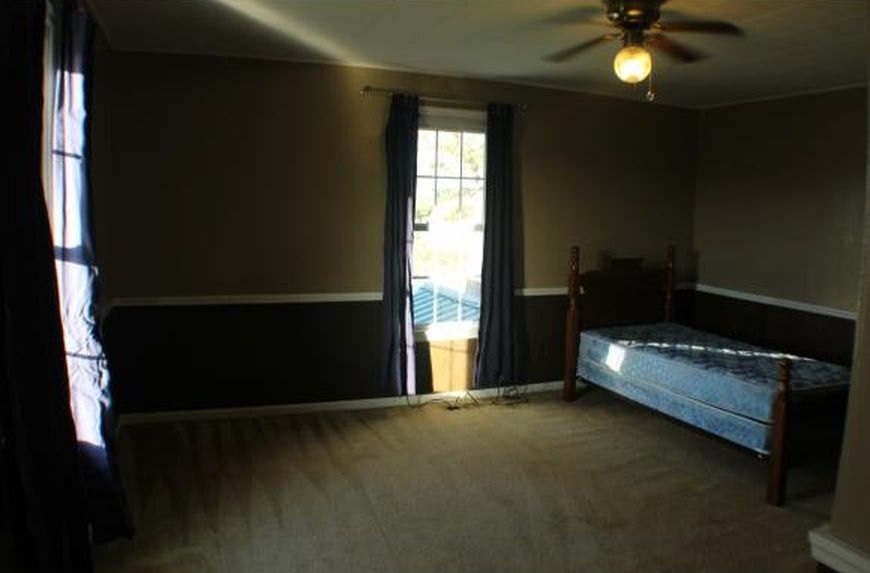 After: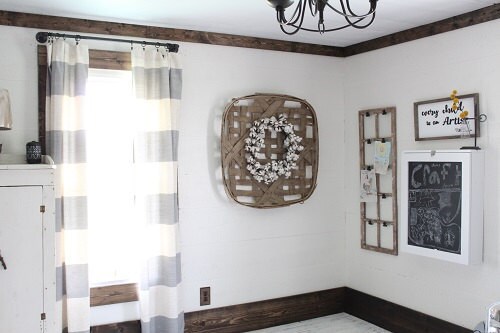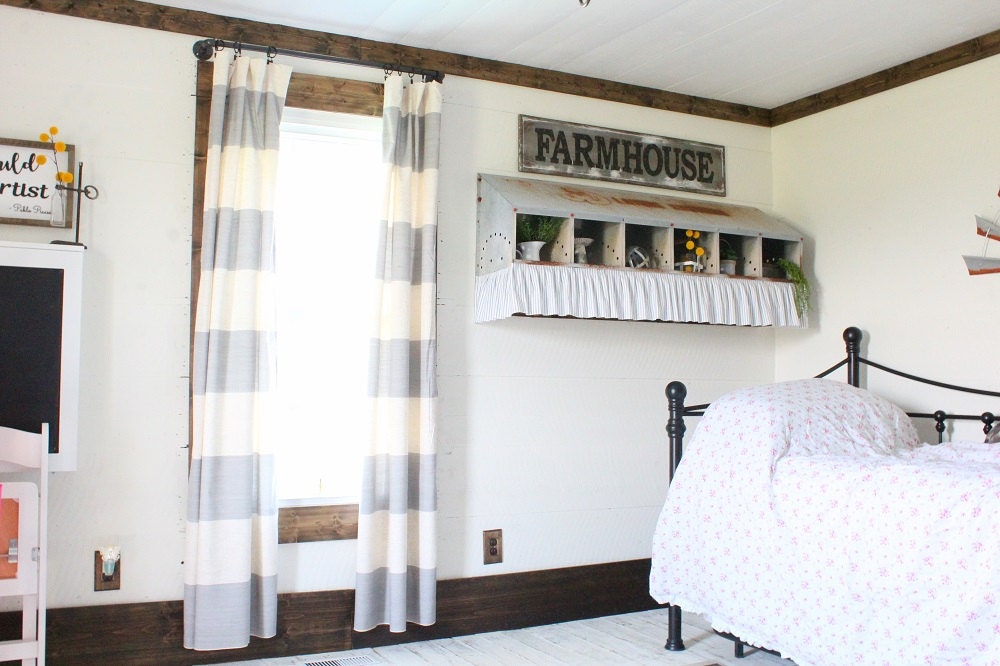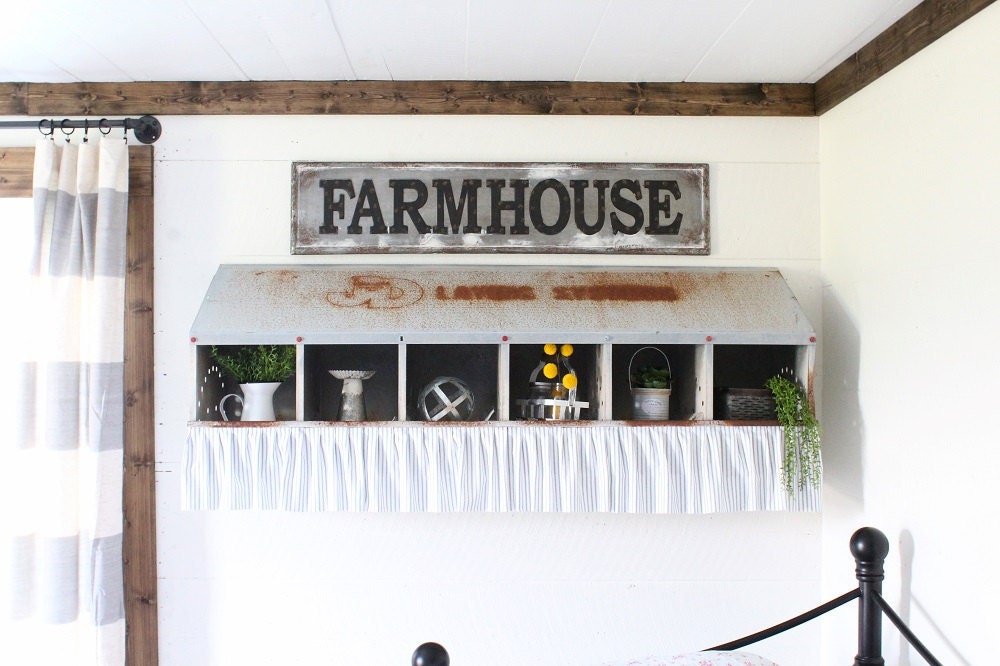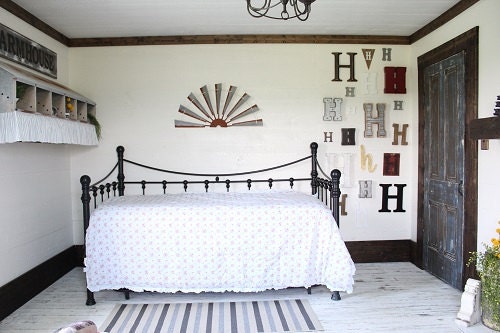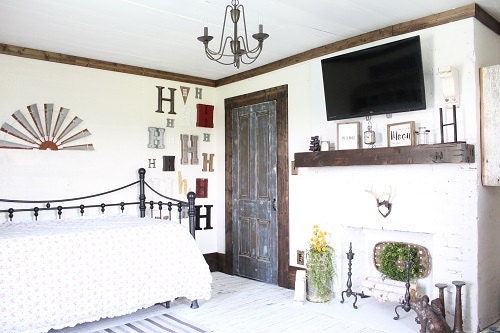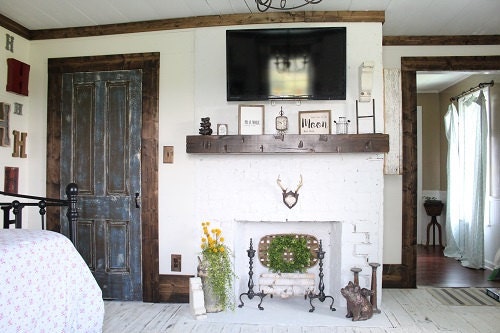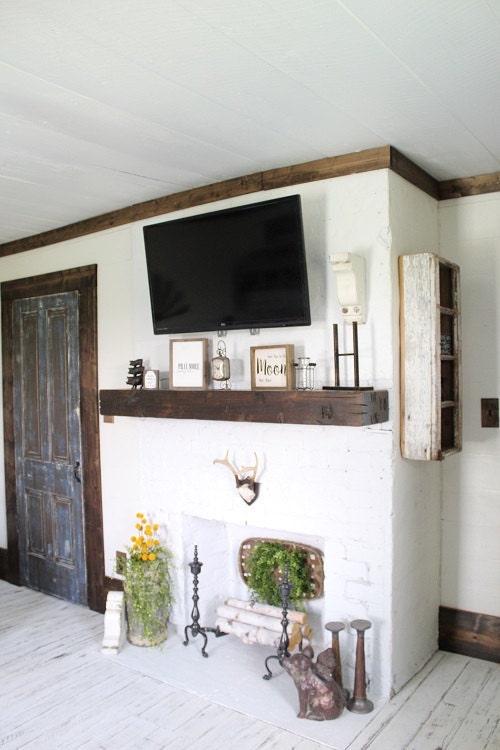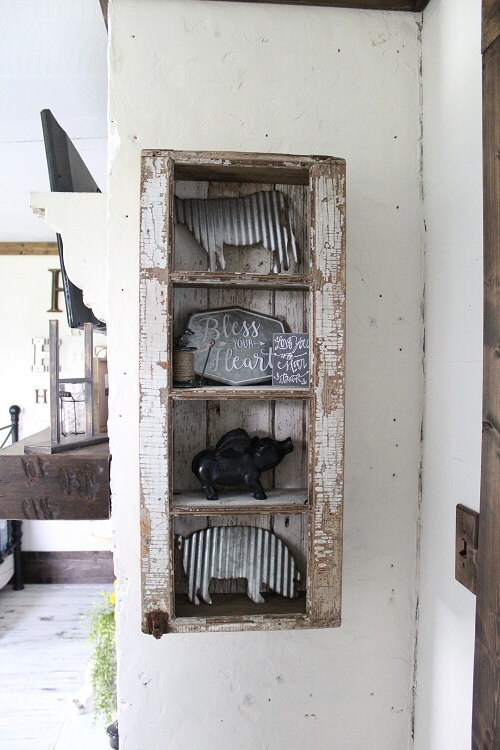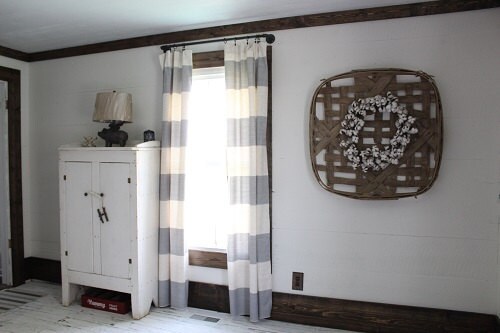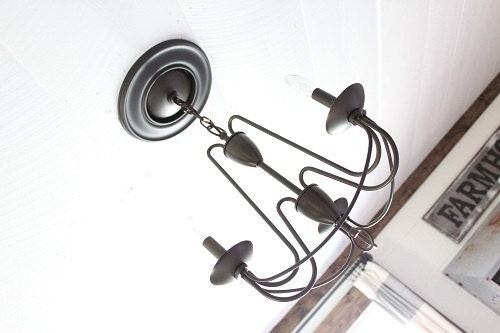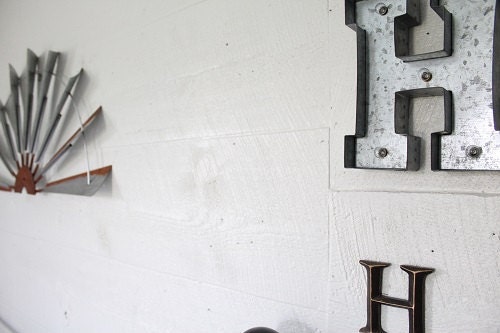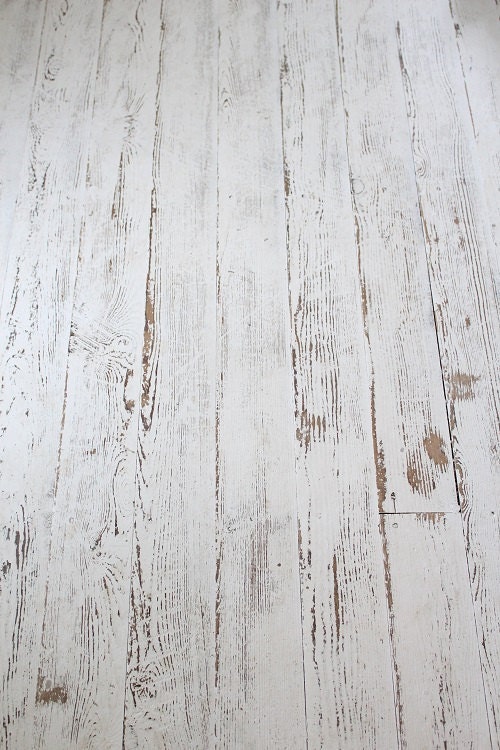 If you have read any of our previous rennovation blog posts then you may already know about our discovery of shiplap throughout the house, (YAY.!) but we did decide to make one change in this room and we will most likely do it throughout the rest of the house, we decided to fill in the cracks between the shiplap boards with caulk. In our first bedroom rennovation we left the cracks open, but soon realized the cracks are open holes leading into the interior walls of this old house which could lead to creepy crawlies having easy access to our home, therefore we have decided as we continue on with each remodel project we will be filling the cracks in the shiplap, which includes the ceilings and walls.
We first removed the old sheetrock and ceiling tiles, then sanded the walls, floor and ceiling after that came the caulk, and lot of it. Then came paint, I painted the ceiling then the walls and then the floor, sanded the floor and up went the new trim, then my husband did the new outlets and chandelier after all of that came my most favorite part, decorating.!!
Where to buy:
Ceiling Paint: Cotton White by Sherwin Williams 
Wall Paint: OldTime White by Sherwin Williams
Floor Paint: Pure White by Annie Sloan
Trim Stain: Jacobean by Minwax
My husband made the Industrial Pipe curtain rods
Curtains: Wayfair
The Tobacco basket was a burley barn find
The Chicken Nesting Box was a Craigslist find
The H wall came from Hobby Lobby search for the letter desired for various letter styles available
All of the little decor pieces where picked up from Kirklands and Hobby Lobby
I love watching for sales and picking up little pieces one at a time for a great price. Please do not look at the items I used and think I purchased any of them at full price. I bought all of these pieces for 50% off or more, even the trundle bed was just $99 after coupons and sales.!! I recommend when planning a remodel browse your favorite sites and make a list of the items you are in love with, put that list by your computer and check on those items once a week. Most all stores run various sales each week and wait for your favorites to go on sale and then stack on coupons or free shipping for some super amazing deals.. Planning this room and finishing it took bout 4 months to complete. 
If you do have any questions about anything we did in this room just leave them in the comments below, I know this was kind of a 'rushed' post and I do apologize.
Our next remodel project is the hallway upstairs, I am thinking about trying a checker board paint job on the wood floors. If that is what I do decide I will do a step-by-step tutorial on how to paint a checker board pattern on your floor.